Unfortunately, elder abuse comes in many shapes and forms. Because older people may not possess their once full cognitive ability, they are less familiar with technology, and because criminals know these things and double their efforts to target those aged 65 and greater, older people are some of the most common victims of computer, telephone, and mail fraud. However, it does not stop there. Nursing home financial abuse is also a growing problem in Arkansas and across the country due to an aging population and the prevalence of those nursing home staff who see senior citizens as easy prey. As a result, one in 20 older adults report suffering from financial mistreatment in the near past, according to the National Adult Protective Services Association (NAPSA). However, research has shown that that number is actually one in five, meaning that many senior citizens do not even know that they are being taken advantage of. Furthermore, only one in 44 financial abuse cases is reported. Most abusers continue to get away with fraud and theft, taking the last life savings of the very people who they are employed to care for and protect.
What is Elder Financial Abuse?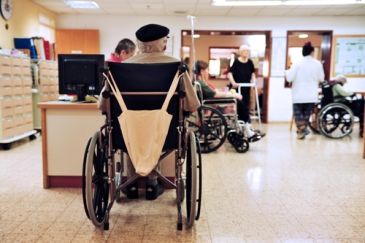 Elder financial abuse is the improper or illegal use of an older person's funds, assets, or property, as defined by NAPSA. According to the National Committee for the Prevention of Elder Abuse, common types of nursing home financial abuse include:
Stealing from the room or person of the older person;
Taking their bank card and withdrawing cash from an ATM;
Using the resident's property without their permission (such as a vehicle);
Making and breaking promises in exchange for payment;
Threatening or blackmailing the resident;
Forging the resident's signature;
Coercing an older person through means of deception, or undue influence into signing over property, giving them power of attorney, or adding them to their will; and
Overcharging for services, food, and other products.
For-profit nursing homes are constantly making the headlines for overcharging their residents. In just three years, USA Today found that over 1,500 nursing homes across the country had been cited for mishandling their residents funds or their residents. Overbilling medicare is just one of the ways that facilities take advantage. They also overcharge for items like bedding, toiletries, drugs, small home furnishings, food, eating utensils, and any other items that they believe they can get away with.
How to Recognize the Signs of Elder Financial Abuse
The most at-risk nursing home residents are those with dementia, Alzheimer's, disabilities, those who are isolated or do not have many family members who check in on them, and the sick. Common signs of financial abuse include unexplained bank withdrawals, unexpected and sudden changes to wills or deeds, and if the older person has suddenly made a new best friend or lover (who is usually much younger).
Contact a Jonesboro Attorney Today
If you suspect that your older loved one is suffering from financial abuse at a nursing home or assisted living facility, do not hesitate to contact the Jonesboro elder abuse attorneys with Wells & Wells today at 870.782.4084 to put an end to it and seek financial retribution at once. We are eager to assist you immediately.
https://www.usatoday.com/story/opinion/2013/10/22/nursing-home-residents-trust-fund-your-say/3157391/